HDPE Air Cooling Plastic DWC Pipe Machine/Double wall corrugated pipe extruder
Plastic HDPE Double Wall Corrugated Sewage Pipe Machine:
The double-wall corrugated pipe production line adopts advanced technology and continuously updates the cooling mode and module disassembly method; customers can choose different production methods of air cooling and water cooling;
Features of the equipment: First, greatly shorten the construction period and reduce the construction difficulty. Because the HDPE double-wall corrugated pipe is much lighter than the cement pipe, it is very easy to insert, so the construction difficulty is greatly reduced; and the HDPE double-wall corrugated pipe is as short as 6 meters. The cement pipe is 2.5 meters, which greatly shortens the construction period. Second, HDPE double-wall corrugated pipe is not required for the bottom of the ditch. Because the cement pipe is a steel pipe, in order to ensure the effect of socket insertion, the bottom of the ditch must be leveled, the base layer is the most ho, and the construction personnel are required to have the responsibility of HDI HDPE. The double-wall corrugated pipe is a flexible pipe, and the requirements on the bottom of the groove are not high. Third, HDPE double-wall corrugated pipe to the ground sinking or crust change does not break HDPE pipe elongation is 20 times that of steel pipe, double-wall corrugated pipe equipment, is six and a half times PVC, its elongation at break is very high, The manufacturer of plastic double-wall corrugated pipe equipment has strong extension. This means that the HDPE pipe can produce resistance deformation without breaking when the crust is changed when the ground surface sinks or an earthquake occurs. This is far superior to steel pipes and also superior to PVC pipes with obvious brittleness.
| | | | | | | |
| --- | --- | --- | --- | --- | --- | --- |
| Model | HCSB-75 | HCSB-200 | HCSB-300 | HCSB-600 | HCSB-1000 | HCSB-1500 |
| Applicable diameter(mm) | 32-75 | 75-200 | 90-300 | 90-200 | 200-1000 | 600-1500 |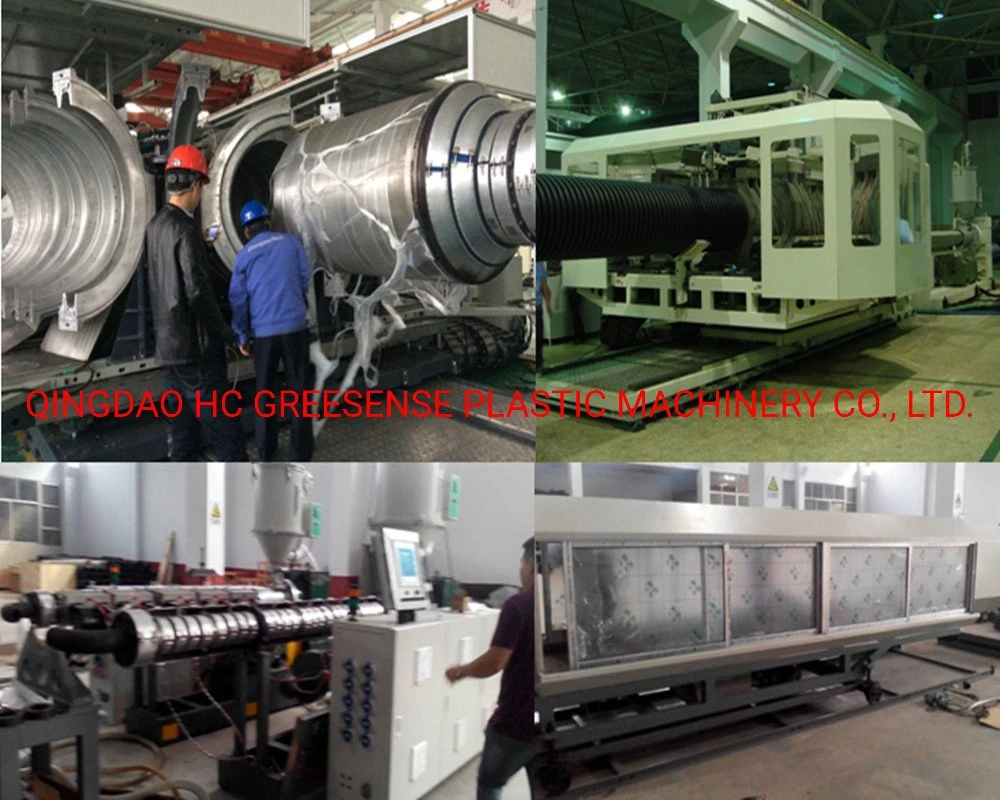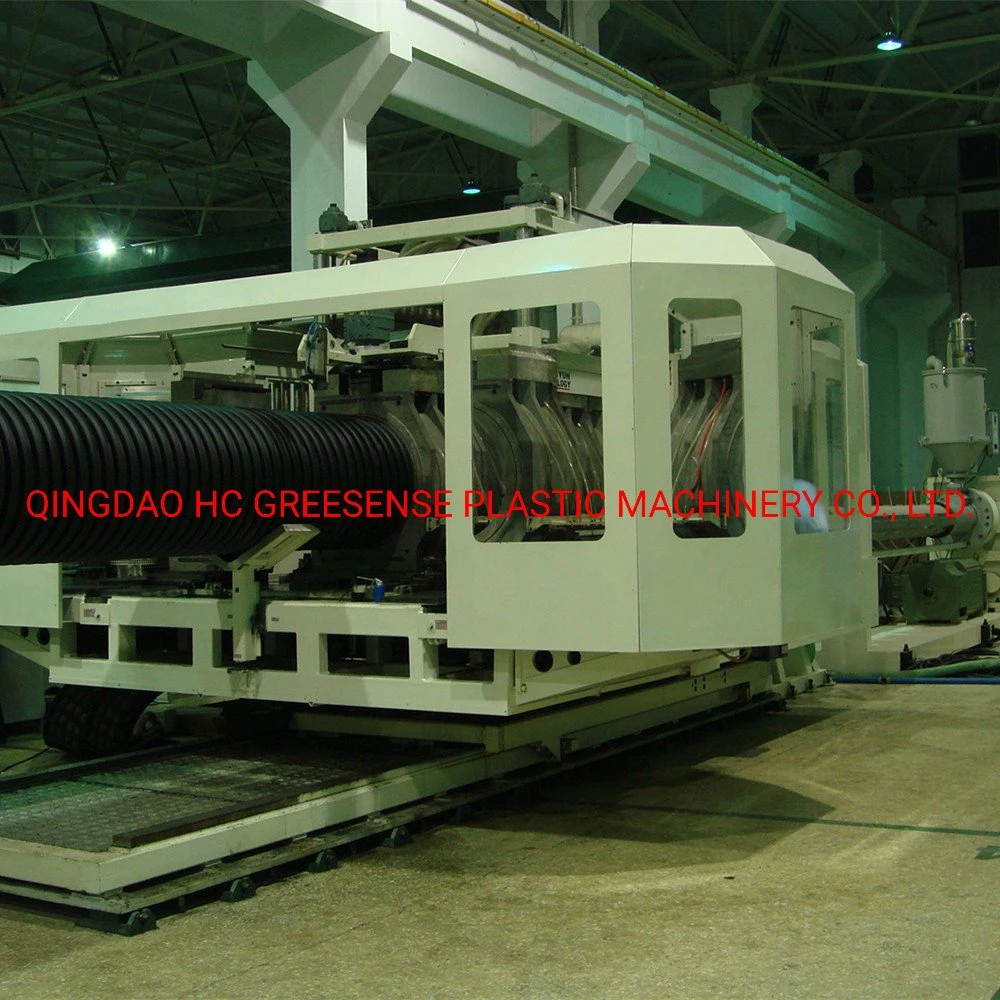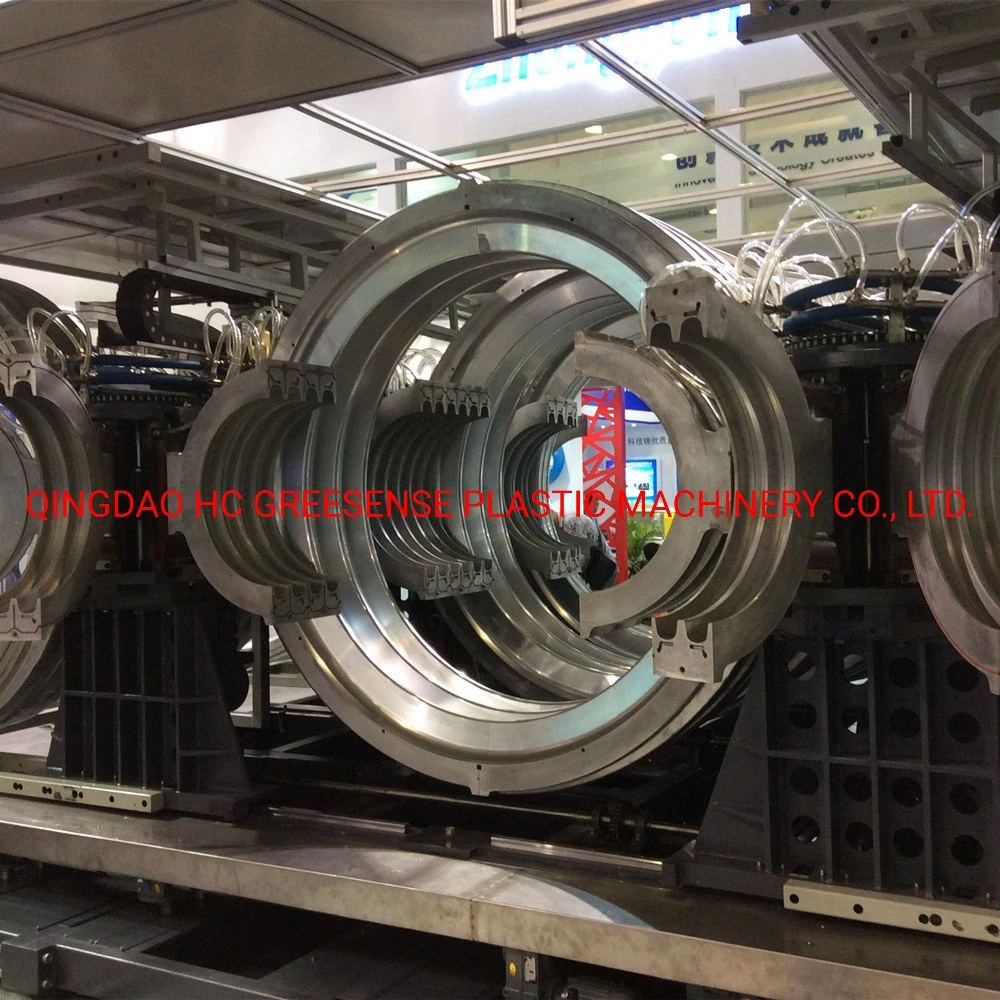 Plastic Spiral corrugated pipe machine is a kind of new generation high performance.
plastic spiral pipe line for large diameter buried drain pipe according to hollow wall winding pipe
production technology with the intellectual property. It can produce pipe size from Ø200~Ø3000mm
which is widely used in fields of civil water drain, wastewater drain.
The Spiral Corrugated Pipe Machine use profile winding by forming machine; Easy to handle, finsh product is similar with Double Wall Corrugated Pipe Machine. Machine cost lower compare with double wall corrugated pipe machine.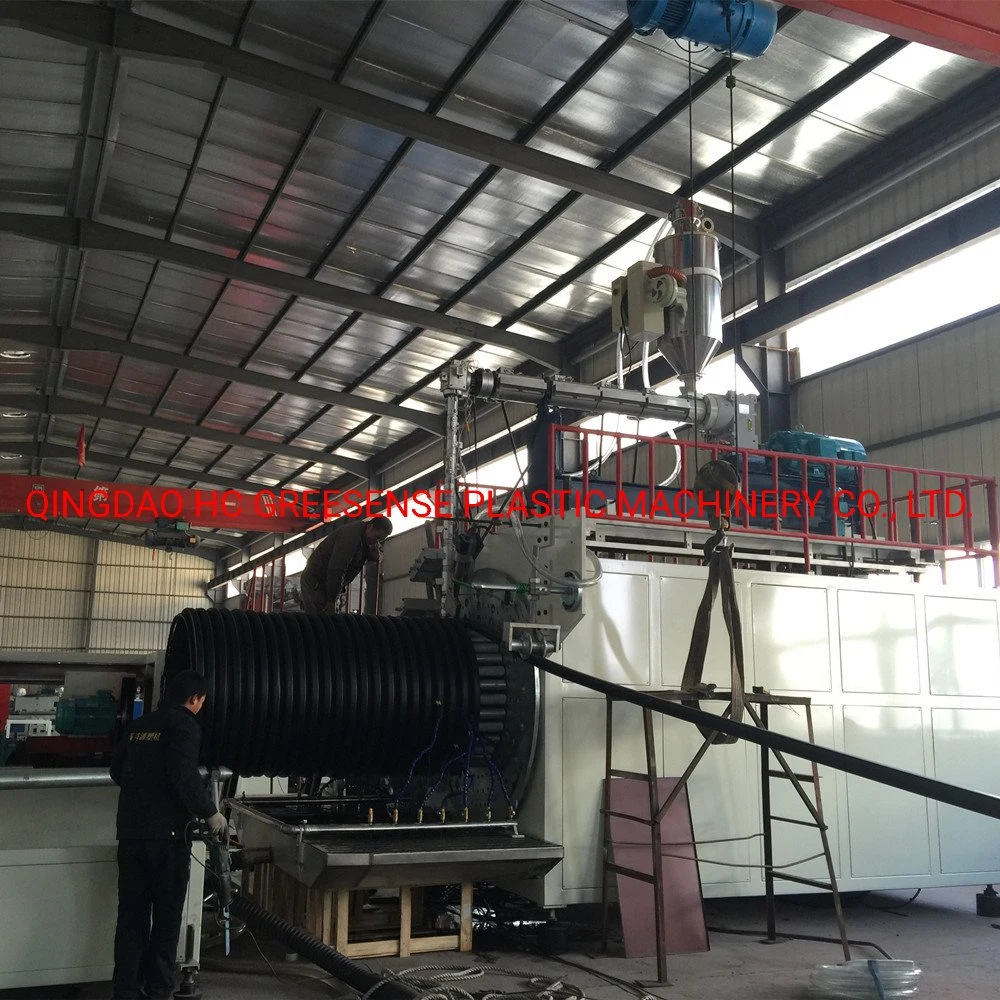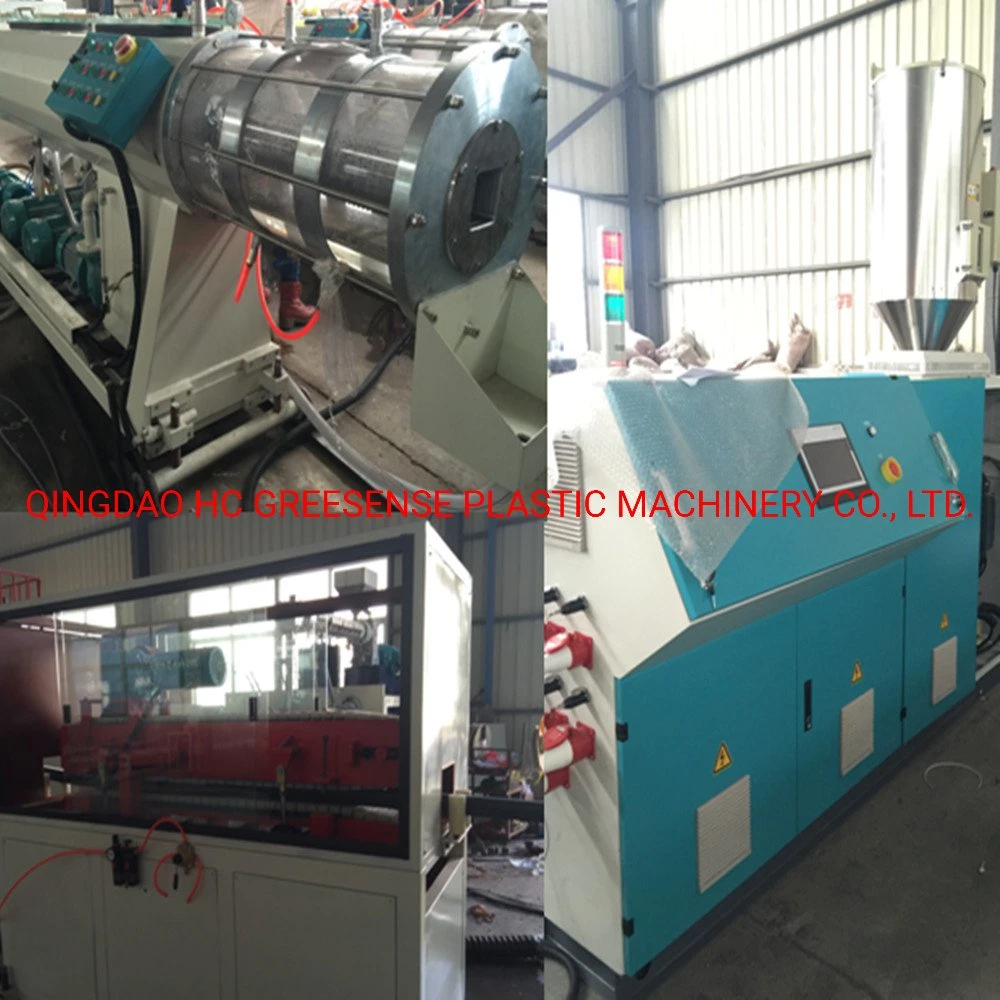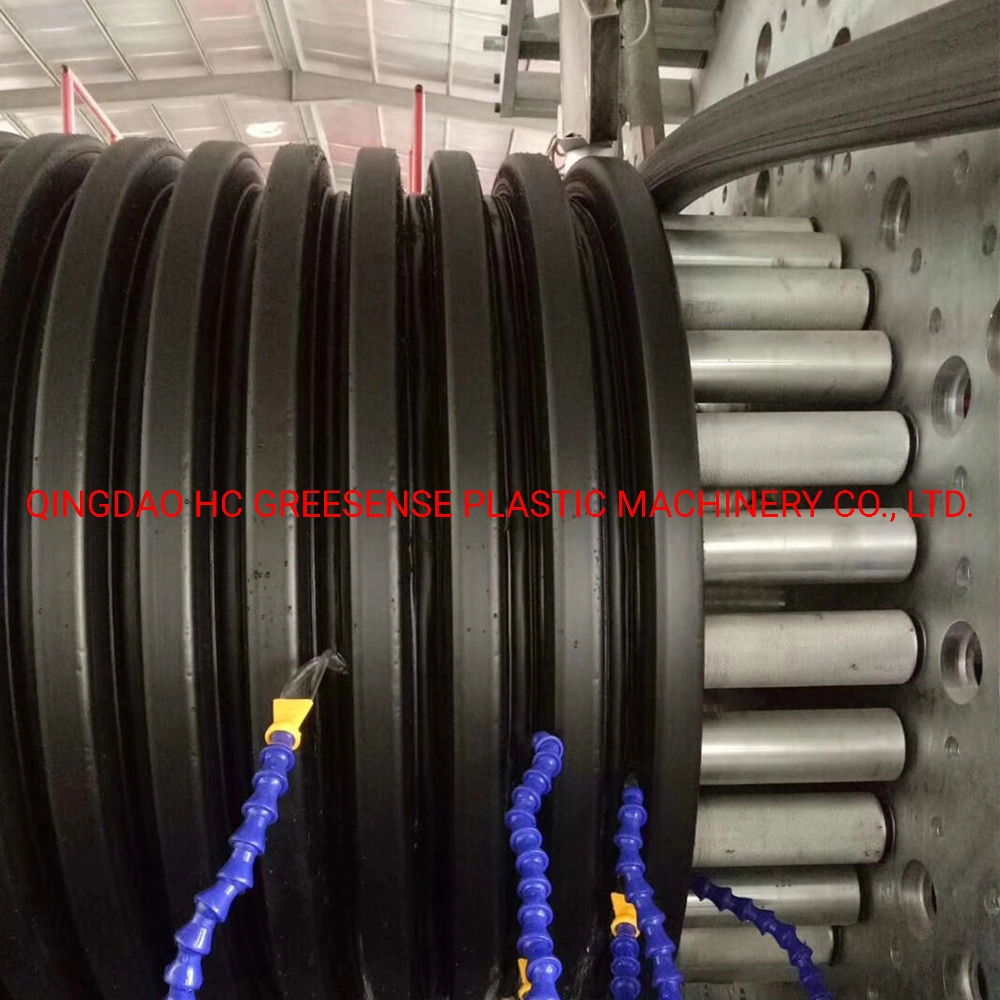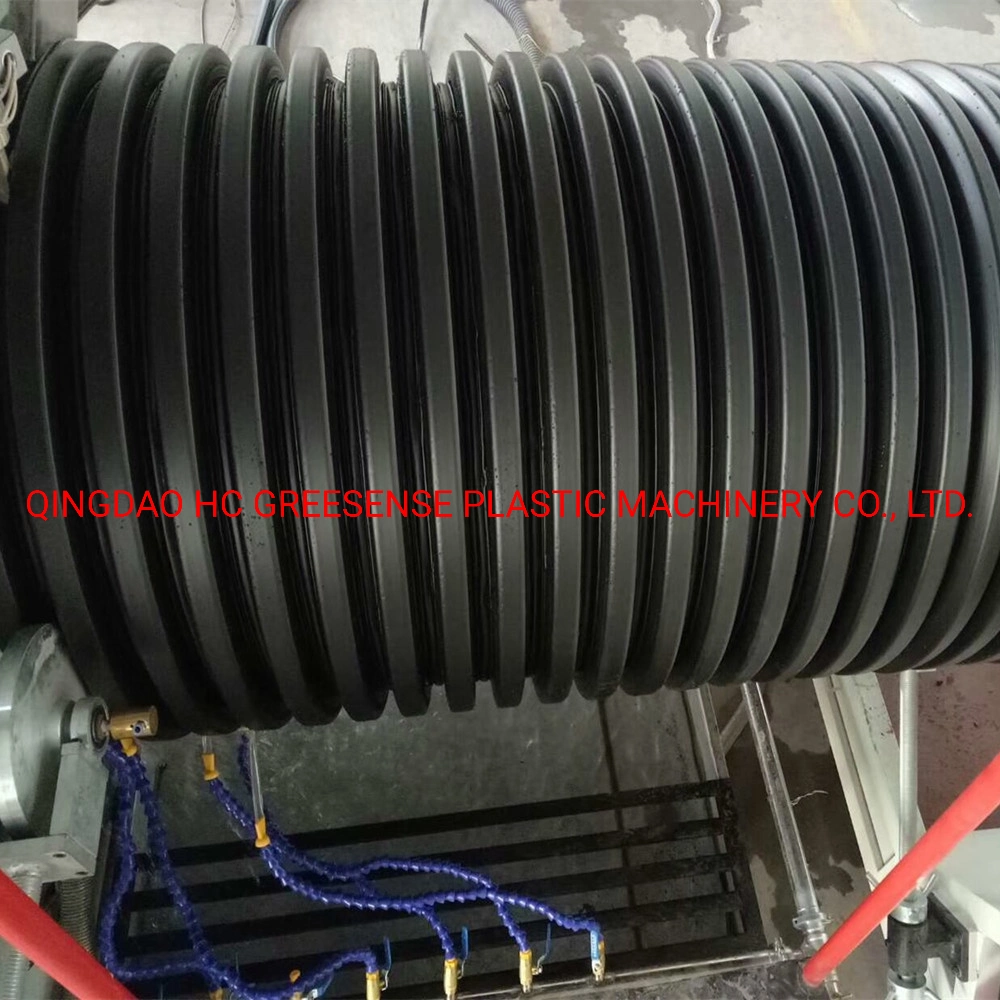 1,Why choose us?
We are the professional manufacture focus on spiral pipe extrusion line that include Hollow Wall Winding Pipe Extrusion Line, Rib Reinforced Pipe Extrusion Line,Structured-wall corrugated Pipe Extrusion Line,Solid Wall Spiral Winding Pipe Extrusion Line, Krah Extrusion Line, Double Plain Wall Spiral Winding Pipe Extrusion Line and etc...


2,What's the advantage do we have?


We adopt high efficient extruder with deep groove and water recycle inside, high capacity,high efficient,energy saving;We have the updated product that keep innovate tehcnology according to the market requirement;
Contact us:

Factory Display: