Large Diameter Drain Plastic Water Supply Food Grade PVC UPVC Pipe Machine/PVC pipe machine
The machine can produce UPVC pipe, PVC foam pipe, PVC pipe with screw-thread in-wall, PVC foam pipe with screw-thread in-wall and PVC hollow pipe with screw-thread inwall. This kind of pipe features: its density0.7-1.0(while traditional pipe about1.4),soundproof, it can reduce the noise and guide water flow. The ability of ventilate and drainage is increased, PVC foam pipe, and the noise id lower7-15DB than traditional PVC pipe. It is an alternative for new century construction to the common pipe.
The machine can also produce cable protection pipe from 20-40mm with double pipe; And water supply pipe,water drainage pipe. We accept speical design according to your requirement
Constituent of Extrusion Machine
.
1,Adopting two sets of conial twin-screw extruder with reverse outward rotation,
2,Die, spiral grooved core-rod for option roder to produce foam core pipe with in-wall and hollow wall pipe with screw thread.
3,Adopting vacuum calibrating and spray cooling baths, accurate calibration, fast cooling. The baths are made of stainless steel.
4,Haul-off machine with pheumatic control.
5,Saw bit cutter;
6,Phnumatic automatic stacker;
7,Concentrate control, high automation, easy operation.
8,Auxiliary machine: mixing machine,crusher,milling machine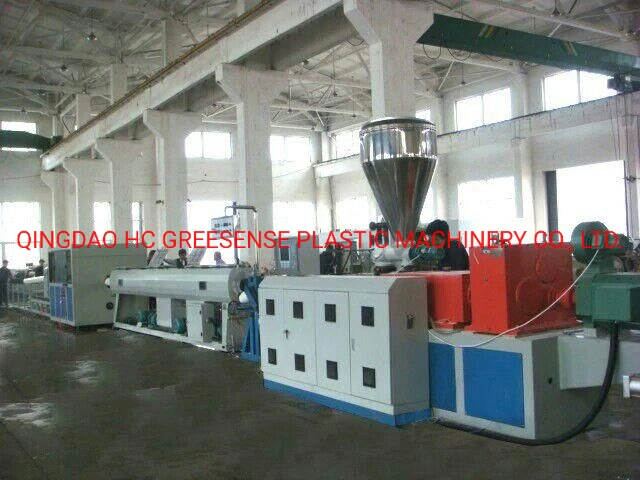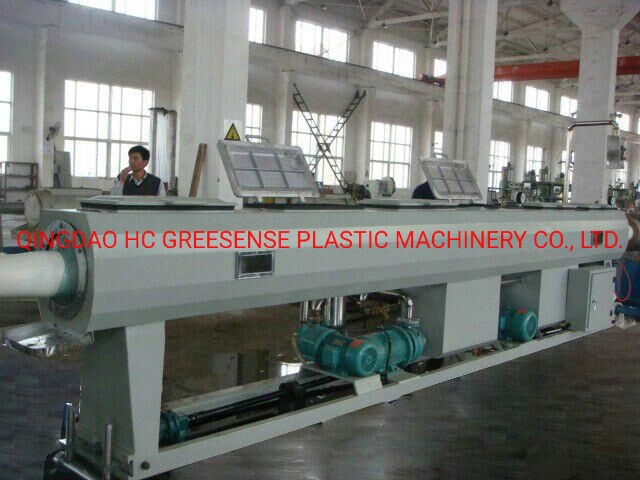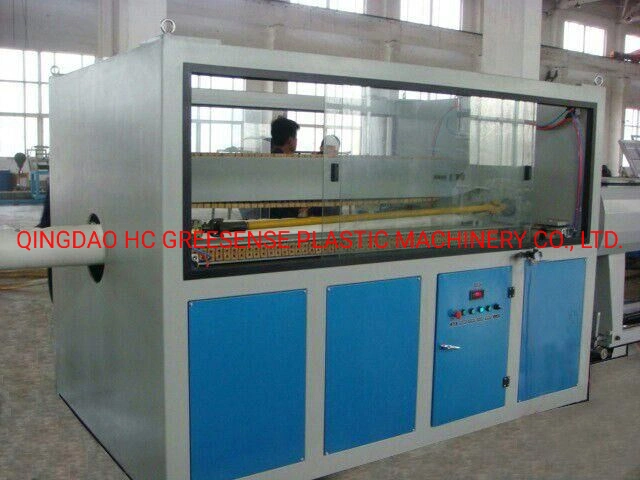 FAQ:
1,Why choose us?
We are the professional manufacture focus on HDPE Pipe Production Line/HDPE Pipe Extrusion Machine/HDPE Pipe Line/HDPE Pipe Machine/PPR Pipe Extrusion Line and etc...
2,What's the advantage do we have?
We adopt high efficient extruder with deep groove and water recycle inside, high capacity,high efficient,energy saving;We have the updated product that keep innovate tehcnology according to the market requirement;

Factory Display: