PA Flexible Corrugated Automotive Wire Split Convoluted Tubing Corrugated Flexible Conduit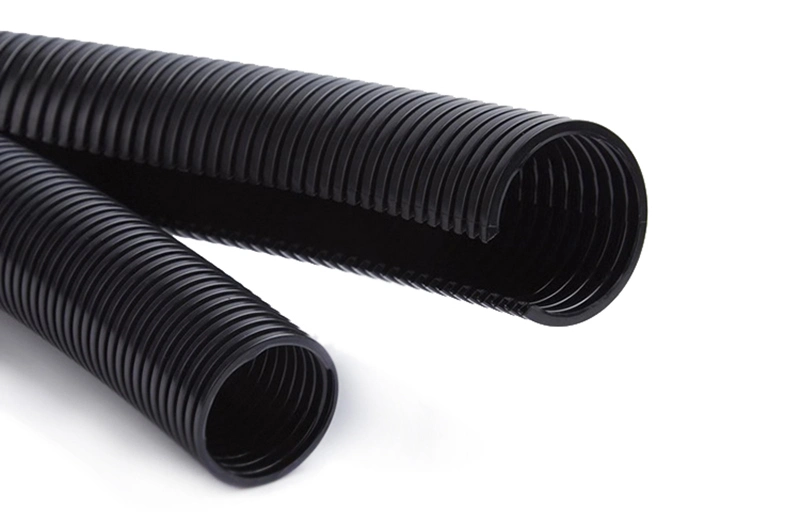 CFC-PE/PA/PP Corrugated Flexible Conduit ofeers you wide range technical properties for your cable and wire management applications against not only mechanical damage but also the influences of UV radiation, weathering and chemicals. The flexible body allows for the cables in the corner and elbow. We also supply the split style for easy installation and removal.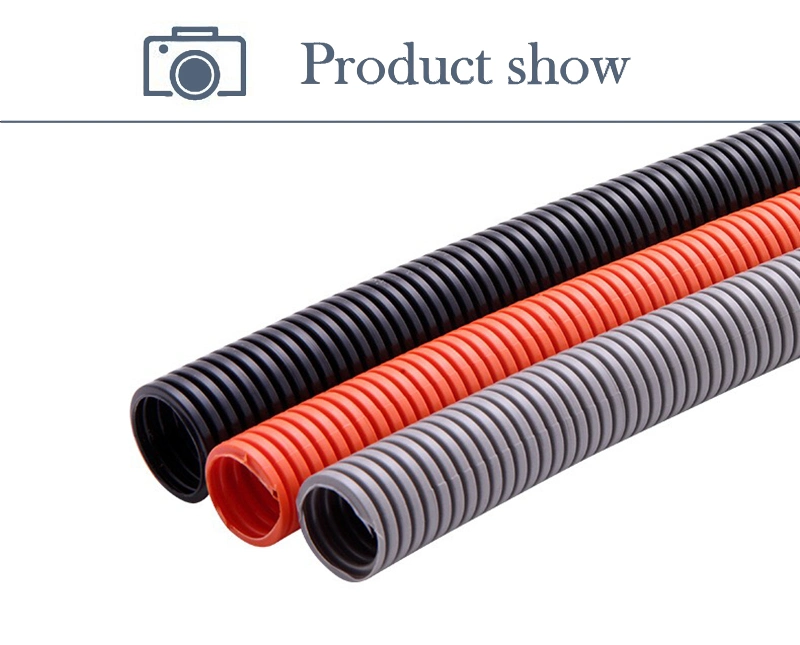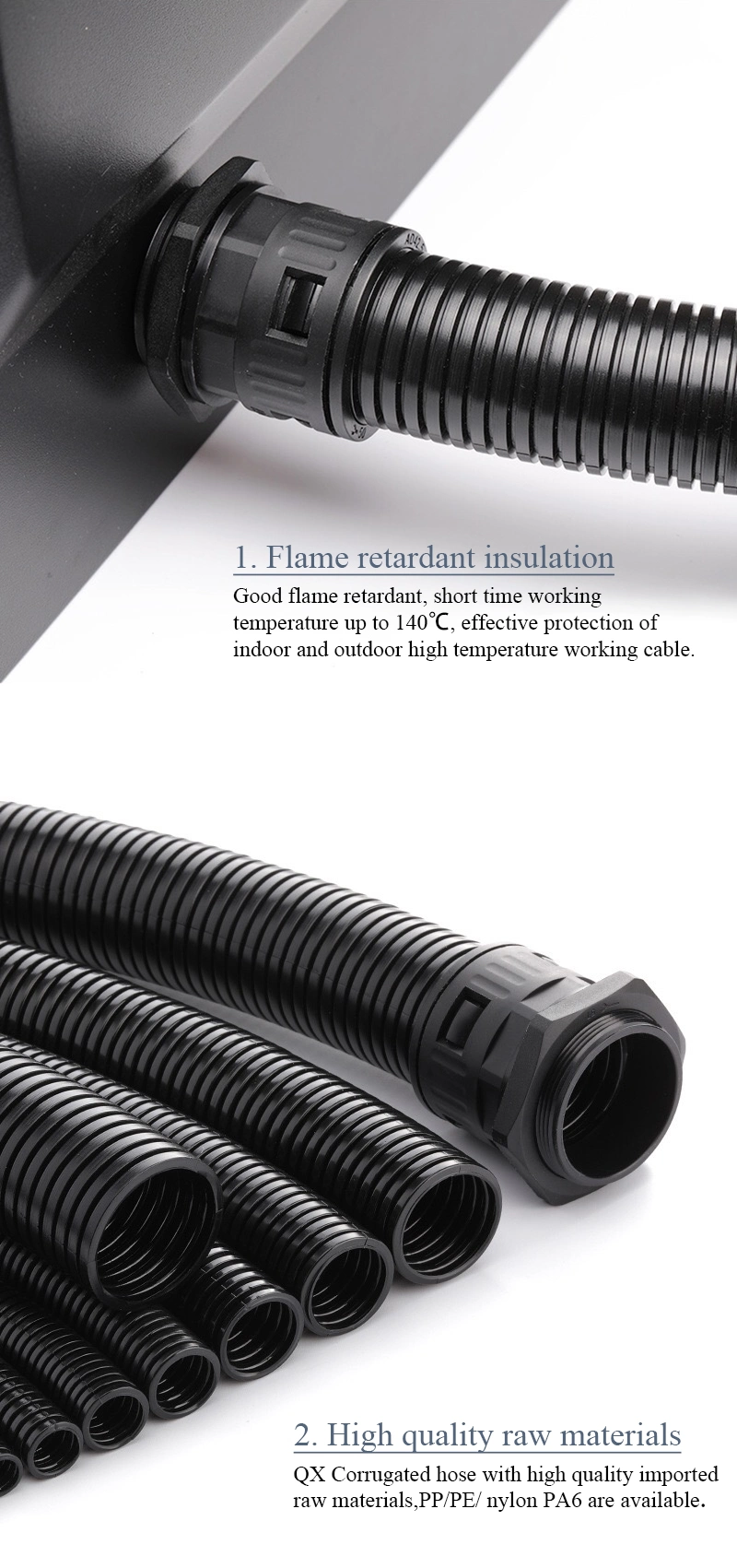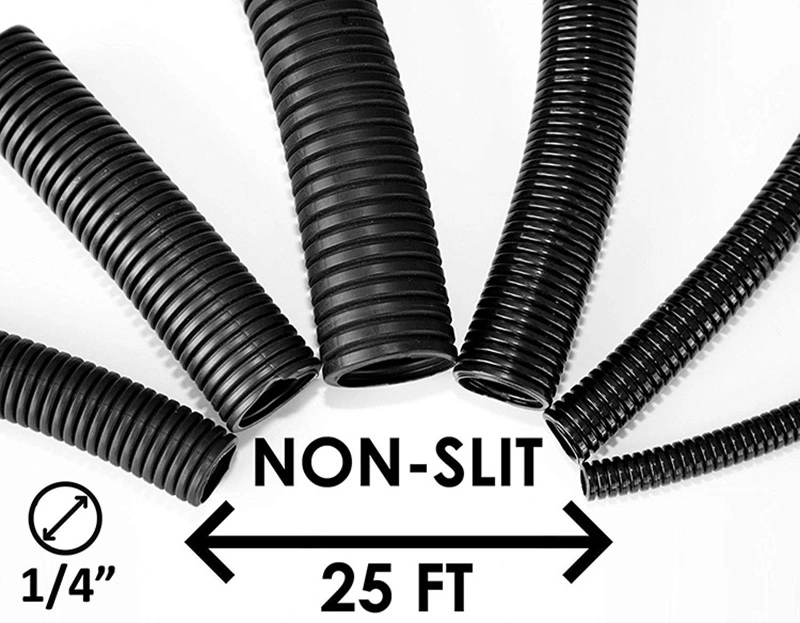 Data sheet
Part No
I.D*O.D
(d*D)
Bending Radius
(R+(-)10%)
Packing
(L)
CFC-PP/PA-7.0
4.5mm*7.0mm
5.0
100m/roll
CFC-PP/PA-8.5
5.5mm*8.5mm
8.0
100m/rol
CFC-PP/PA-10.0
7.0mm*10.0mm
10.0
100m/roll
CFC-PP/PA-12.0
8.5mm*11.5mm
15.0
100m/roll
CFC-PP/PA-13.0
10.0mm*13.0mm
20.0
100m/roll
CFC-PP/PA-15.8
12.0mm*15.8mm
30.0
100m/roll
CFC-PP/PA-18.5
14.3mm*18.5mm
40.0
100m/roll
CFC-PP/PA-21.2
17.0mm*21.20mm
45.0
100m/roll
CFC-PP/PA-25.0
21.0mm*25.0mm
50.0
100m/roll
CFC-PP/PA-28.5
23.0mm*28.5mm
55.0
100m/roll
CFC-PP/PA-34.5
29.0mm*34.50mm
60.0
50m/roll
CFC-PP/PA-42.5
36.0mm*42.5mm
70.0
25m/roll
CFC-PP/PA-54.5
48.0mm*54.5mm
80.0
25m/roll
specification
a. Highly abrasion resistance
b. Resist acids
c. Solvents and fuels resistant
d. Resistant to UL radiation
e. Against mechanical damage
f. Flexibility
g. Easy to install and remove
Technical data
Material
MELG: PE
MNLG: PA
MDLG: PP
Operating range
MELG: -40ºC-+90ºC
MNLG: -40ºC-+130ºC
MDLG: -40ºC-+110ºC
Standard color
Black and Grey
Certificate
RoHS
Other features
High abrasion resistance
Resist acids
Solvents and fuels resistant
Application
a. Protecting wires and cables harness in automotive, equipment, railway etc.
b. Used for protecting the hydraulic hoses.
c. Used in the fields of electrics communication, automobile for connection insulation and rust-proof of metal product.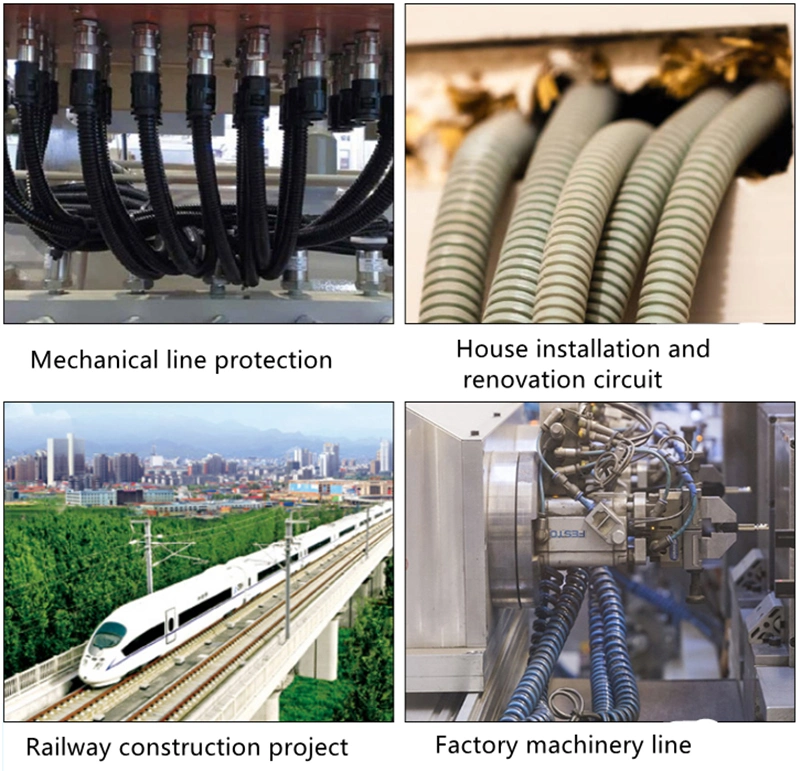 Packing

Customers' Review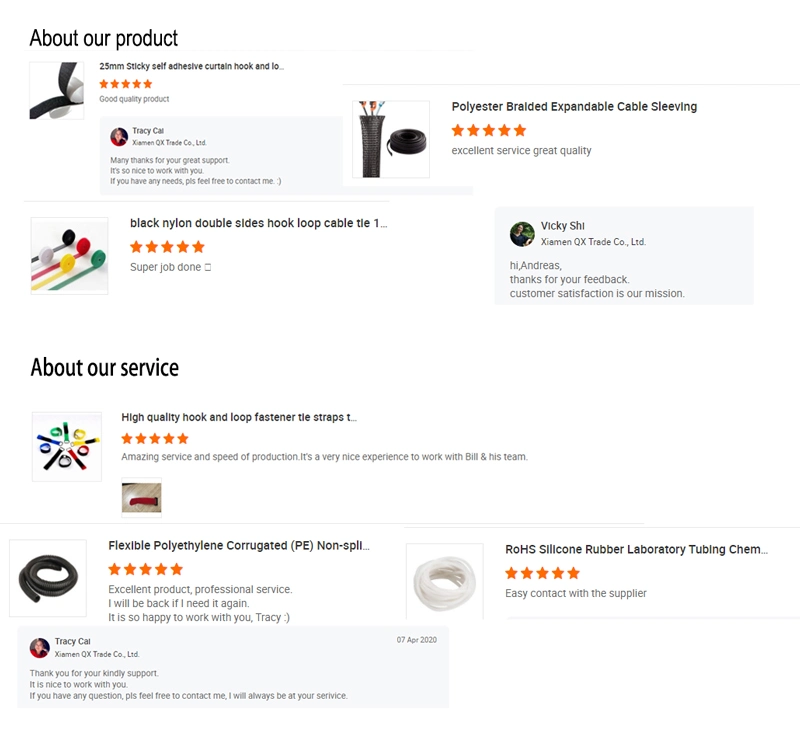 Company information