New Condition Gold washing machine gold mining trommel Gold Mining Plant Machine
I. Product Description for Gold Mining Plant Machine
Gold mining plant machine is using the superposition principle, respectively
in front of the screen to add washing barrels and sieve, mixing, flush device,
good solved because of the high silt content of unfavorable factors, adjust
according to ore body and field.
Gold mining plant machine is a portable equipment on land, it has a high equipment integration, integrity is strong, large capacity, simple operation, reliable operation, convenient and easy to maintain, mobile, etc.
The sand gold ore processing capacity is 40 to 500 tons per hour and its characteristics are as follows:
1. Easy to move and operate.
2.High degree integrated design.
3.Labor saving.
4.Large processing capacity.
5.The most advanced and the most widely used.
The shaking chute, fixed chute or centrifugal machine can be matched according to spot ore body type and clients' requirements.
II. BASIC PARAMETERS for Gold Mining Plant Machine
It is just for reference,should be made according to your mine situation.
Model

KDTL-50

KDTJ-100

KDTJ-200

Performance

Dimension(L*W*H)(mm)

7000*2000*3000

8300*2400*4700

9800*3000*5175

Processing capacity (t/h)

50-100

100-150

200-300

Main Power

Power(kw)

24

50

75

Feeder hopper

Size (L*W*H)

2000*2200mm

3000*2200mm

3800*3000mm

Gold chutes with carpet

Size (W*L)

1000*2000mm

1000*6000mm

1000*6000mm

Quantity

2

2

3

Water system

Pump power(kw)

7.5

30

45

Optional equipment: Wheel, Grizzly, conveyor, shaking chute , centrifugal machine etc.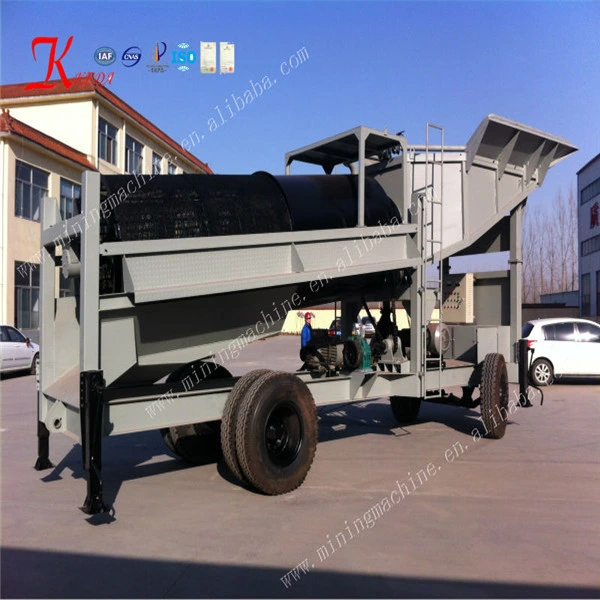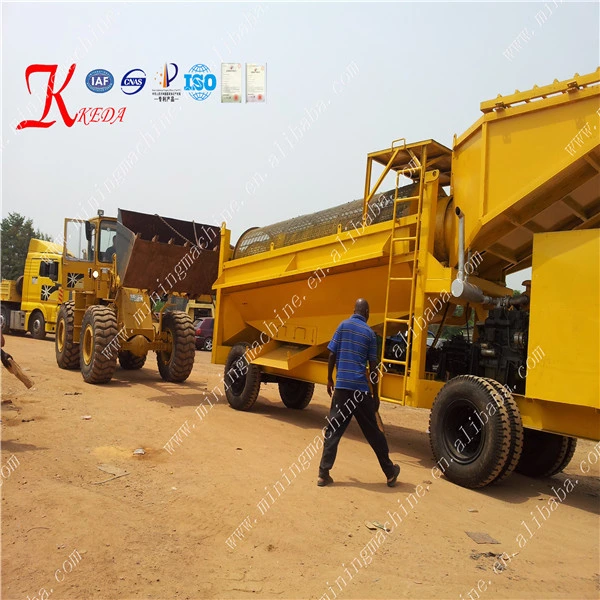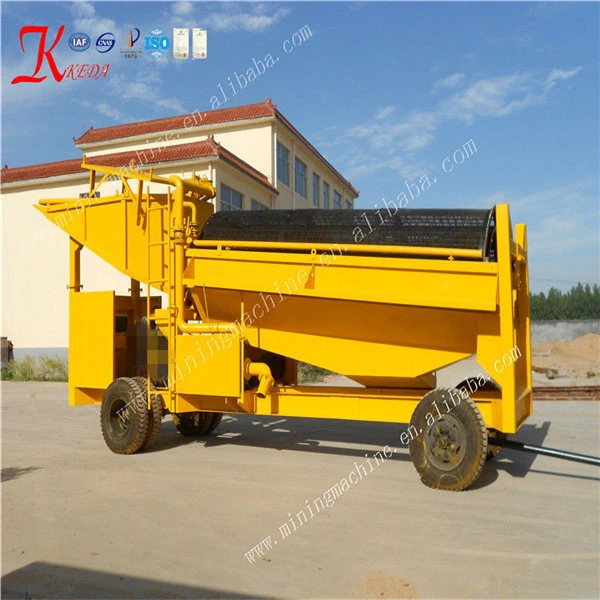 III. OUR SERVICE for Gold Mining Plant Machine
1.Rational and practical design according to customers' request proved.
2.Within warranty period,we provide free repair if quality problems emerge.
3.Engerneers are avaliable to service oversea to assemble and test the machine according to the contract.
4.Free training of the first batch of operater proved, any question or problem about the products can be answered via online support, phone calls or on-sit support 24 hours.

IV. CERTIFICATES for Gold Mining Plant Machine
All the products in our company has passed ISO9001:2008,and
the gold wash plant has obtained
PATENT
both in utility and design. We are the
ONLY
manufacturer has this patent in China.
V. FAQ for Gold Mining Plant Machine
In order to provide you with efficient & suitable quotation and assistance for you, could you kindly tell me the following information:
1)Working capacity(t/h)
2)What is th clay content(%)?
3)Is there any big stone in the ore? What is the maximum size?
If you have any quuestion about our company or gold mining plant machine, please feel free to contact with me, and i will try my best to make you satisfied.
Fergie Wu
Qingzhou Keda Mining Machine Co,.Ltd.
Tel/Fax:0086-536-2105419
Mob:0086-18353690657
Thanks for your browse!