PVC double pipe production line is developed for high output of double pipe extrusion.
The main machine is SJSZ51/105 or SJSZ65/132 conical double screw extruder, which is equipped with double-tube single-control
stainless steel spraying shaper to form a production line. It avoids a waste condition when one tube is adjusted and the other one is affected.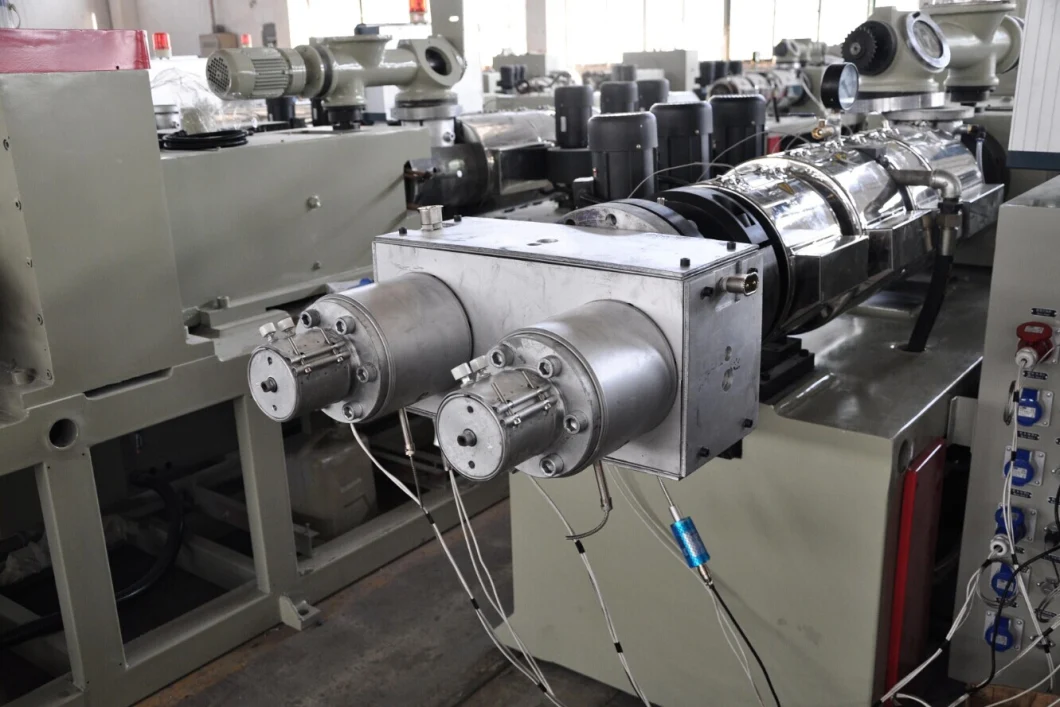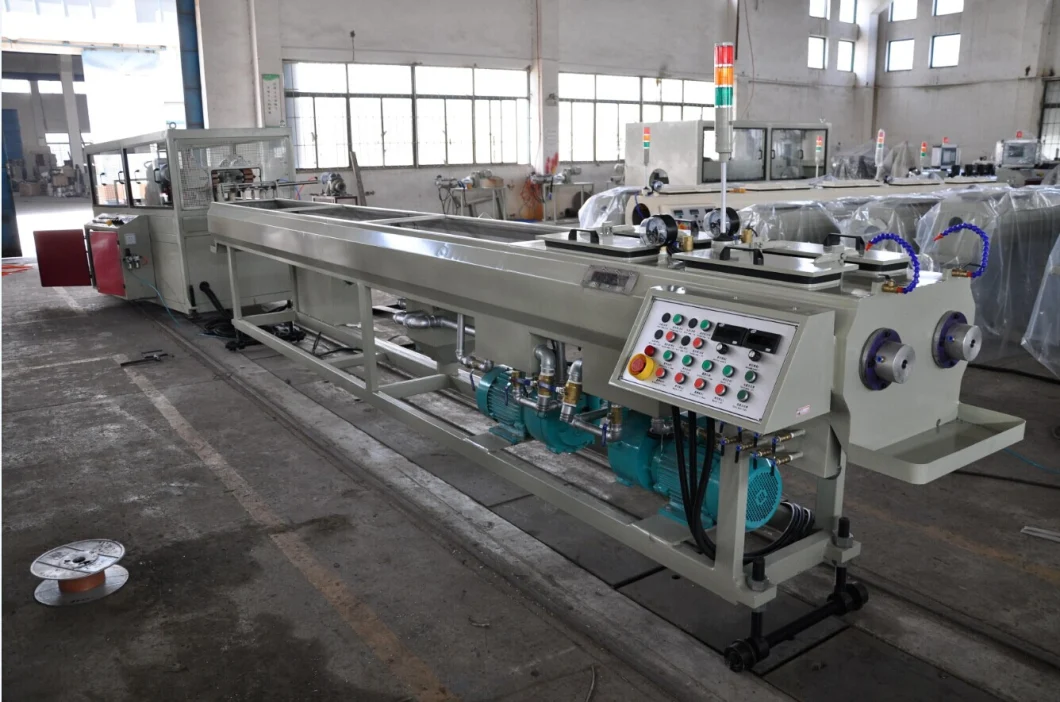 The auto single-control double drawing machine and cutting are combined with the front shaping technology to make operation more flexible.
Let you enjoy economic benefit which is brought about by separately control double-tube extruding.
The diameter of the extruded pipe is from 20-63mm. It can fully use the extruding capacity of the extruder. Even if it producces small diameter pipe,
it can get great output too.

So, it is your best choise for high output and effecient for PVC double pipe extrusion/ production line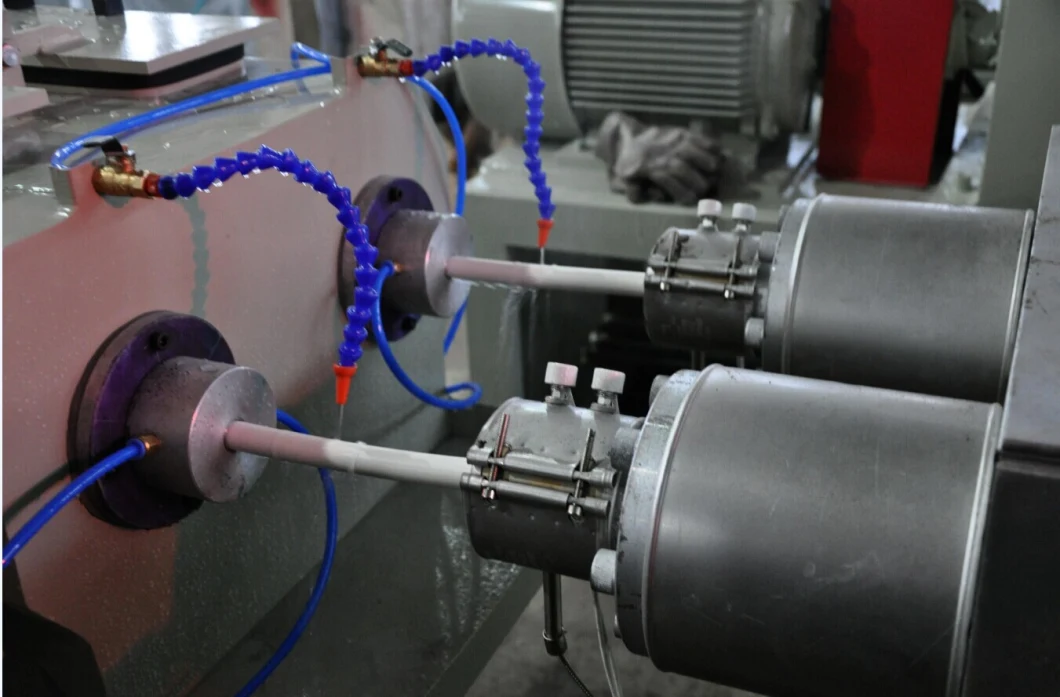 | | | | | | | | | |
| --- | --- | --- | --- | --- | --- | --- | --- | --- |
| Diameter scope (mm) | 16-40 Dual | 20-63 Dual | 20-63 | 50-160 | 63-200 | 160-315 | 315-630 | 560-800 |
| Conical extruder | SJZ51/105 | SJZ65/132 | SJZ51/105 | SJZ65/132 | SJZ65/132 | SJZ80/156 | SJZ92/188 | SJZ105/216 |
| Extruder Power(KW) | 18.5 AC | 37 AC | 18.5 AC | 37 AC | 37 AC | 55 AC | 110 DC | 160 DC |
| Max. capacity (KG) | 120 | 250 | 120 | 250 | 250 | 350 | 800 | 1100 |
| Max. Lineal speed (m/min..) | 10 | 15 | 15 | 8 | 3.5 | 3 | 1.2 | 1.3 |